Posted by Dylan Kurtz , Dell Certified Technician on 7th Feb 2020
TechTip #12: How to Update IDRAC Firmware
Welcome to our How To tutorial that will run you through how to update your IDRAC Firmware. These quick and easy steps, along with visuals, should help you succeed in your task!
First, power up the server. Make sure that an ethernet cable is plugged into the IDRAC and it has a connection. Then, using a computer that is on the same network, open up a web browser and type in the IP address of the server.
Proceed to log in with the default credentials:
Username: root Password: calvin
Once you are logged in you will be presented with this screen: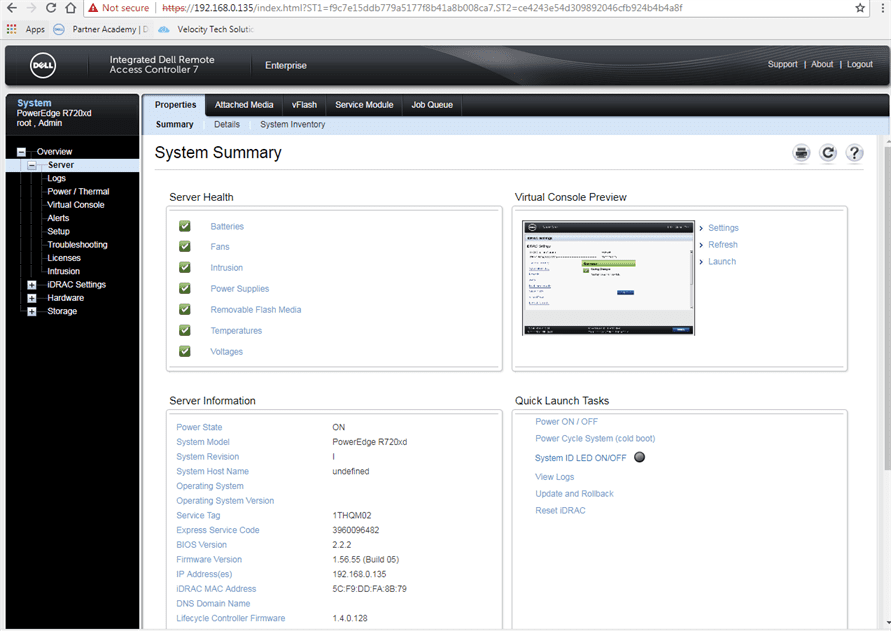 On this screen, click "update and rollback".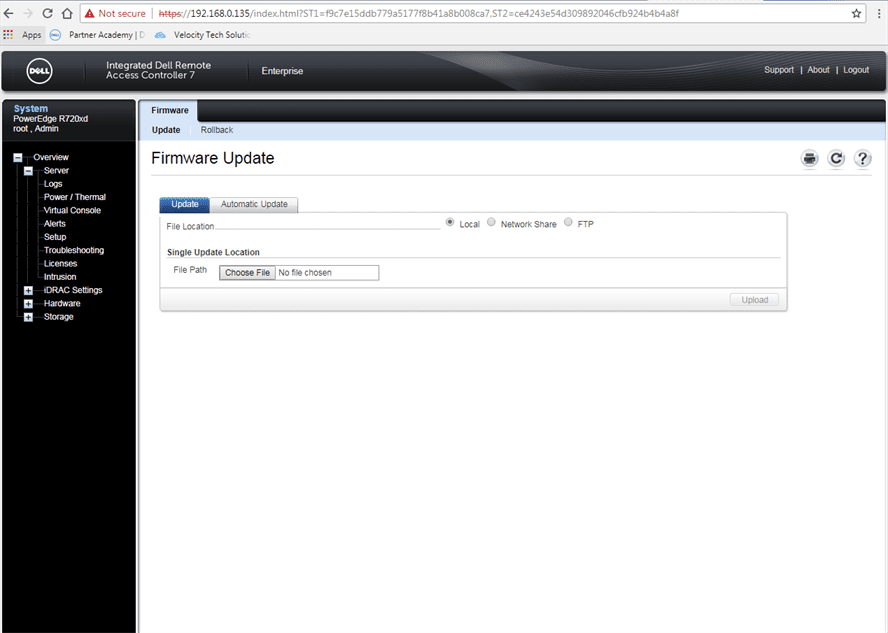 In this screen, select, "Choose File," and browse to the "update file" option and select this. Click "upload".
It will take a few minutes to update, but when it is finished you may exit the browser and the IDRAC will be updated.
#updatefirmware
Call today to learn more from a network specialist at 651-633-0095.
Find additional Velocity Tech Solutions Tech Tips at #VTStechtips